DJI Mavic Pro | Portable High Tech Drone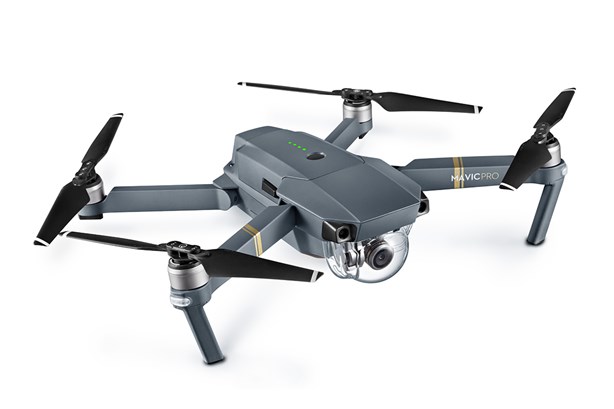 Small, compact, powerful and technologically advanced can be used to describe the newest drone from DJI, the new DJI Mavic Pro. And at the price point of $999 might be the drone that gives you the best value for your hard earned dollars.
Portable
This drone is indeed small which brings lots of convenience. You no longer need to carry around your big drone bag as you did with the phantom 4. Did we mention it's foldable? Imagine that, a drone with this much technology and even foldable to easily carry around just takes away the hassle of moving your drone around. It can even fit in your pocket, a bit tight, but still this is a huge plus. When folded, it is not much larger than an iPhone 7 plus. Folded this UAV has the Height Width and Length measurements of 83mm x 83mm x 198mm respectively. Don't worry about folding it a too many times as the folding mechanism has been tested to at least 5000 folds.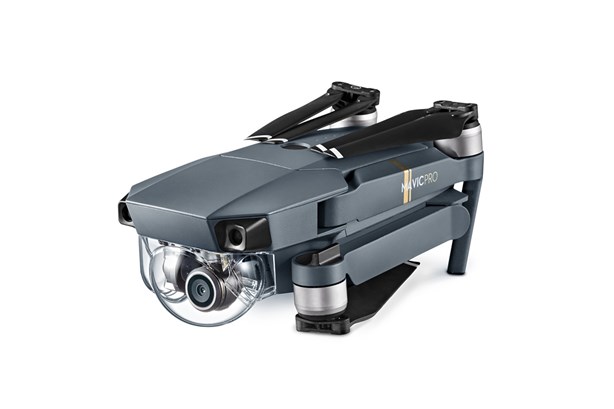 Flight Time and Range
Flying longer is a great benefit and with this UAV you can, the Mavic Pro has a flying time of up to 27 min, longer than any other consumer drone to date. Not only will you be able to fly for a long time, the range of this drone is excellent thanks to DJI's new OcuSync technology which allows an impressive 4.3mi (7km) range while at the same time allowing for high definition video streaming of 1080p/720p.
Smart Features
Where do we begin, this drone is packed with technology innovation. The Mavic Pro comes with a new flight autonomy system allowing it to scan its environment in 3D at up to 49 feet in front of the UAV in order to avoid the obstacles. This collision avoidance system works with the Mavic flying at up to 22mph. This system is made possible by 7 components which include 5 cameras, satellite positioning system, ultrasonic rangefinders and multiple other sensors. This system requires visible light in order to work. Not only does it provide the Mavic with collision avoidance, this drone hovers very precisely indoors or outdoors.
The Active Flight track system has 3 modes to follow an object or a person Trace, Profile or Spotlight. Trace will make the Mavic follow you from the front, back or circle around as you move. The profile mode makes the Mavic follow you from the side and spotlight keeps the Mavic's camera focused on you or an object while the Mavic moves around.
Want to take a selfie? The Mavic is perfect for this with its included gesture features. Make a gesture with your hand and the Mavic will take the photo.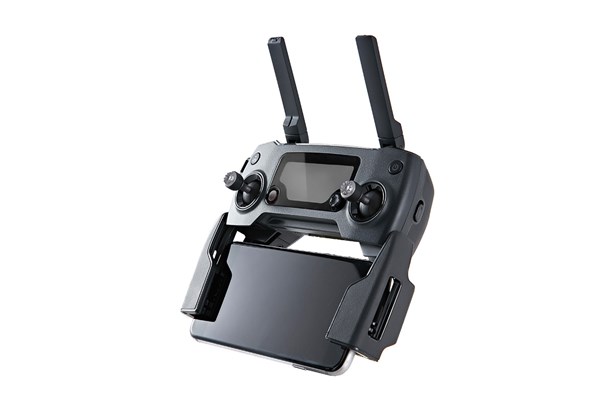 Need help in managing the camera while you fly? The dual remote controller mode of the Maveric makes this possible. It has a master and slave functionality allowing you and a friend to separately control the UAV and Gimbal. Your videos and photos will most definitely thank you for this.
FPV is also enabled in this drone. You just need to purchase the DJI Goggles and will be flying FPV in no time.
Camera
For a drone this size, you might be thinking that the camera won't be as good. Let us say that this is not the case. The Mavic brings a high precision 3 axis mechanical stabilization system that works extremely well. You will get smooth videos and clear pictures. The field of view though will be smaller than the larger Phantom 4 Pro models which you might want to use if you require the best images. Still, the Mavic produces extremely good picture and video quality. The video can be capture at up to 4K and 30fp. Camera has a FOV of 78.8° 28 mm and 12.35M pixels. The max image size is 4000 x 3000 with a shutter speed of 8s – 1/8000s. By comparison the FOV of the Phantom 4 is FOV 84° 8.8 mm/24 mm but also has a much higher price tag.
The Mavic Pro could just end up being the best drone up to date. You can buy it at the DJI online store here.