Ever heard of the B4UFLY App? Start using it.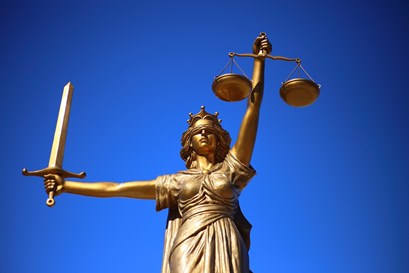 With the regulation landscape regarding commercial or consumer drone flying constantly changing, this app will help you keep up with all the restrictions the FAA might put in place and keep you from breaking the law when you fly your drone.
Available for free download in the App Store for iOS and Google Play store for Android, the FAA has made available the B4UFLY App that helps unmanned aircraft operators determine whether there are any restrictions or requirements in effect at the location where they want to fly.
To my surprise, I opened the app and got a warning. I am within 5 miles of an airport which by law I must notify the airport operator and the air traffic control tower (if one is present) of my flight. To continue, I can give some information as to the planned altitude of my flight, the duration and distance. I wasn't sure if this was all needed to do to now fly, but upon further reading the Q&A section of the FAA site for this app, they say the information you submit is not being monitored on a real time basis. You still need to provide notification to the airport and air traffic facilities as you did before this app existed.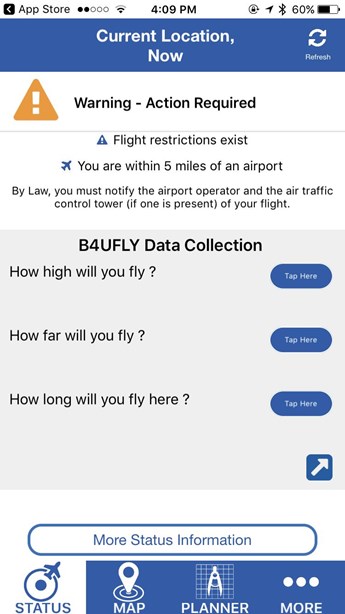 The rule in my case is the special rule for Model Aircraft (Section 336 of Public Law 112-95) specifies that "when flown within 5 miles of an airport, the operator of the [model] aircraft provides the airport operator and the airport air traffic control tower (when an air traffic facility is located at the airport) with prior notice of the operation." This rule applies to operators flying for hobby or recreational purposes only.
As you can see in the picture, I got a yellow warning which means there is an action required (to contact the airport and air traffic controller). You can get other symbols as shown below. Definitely not fly when you have the Flight is Prohibited red warning.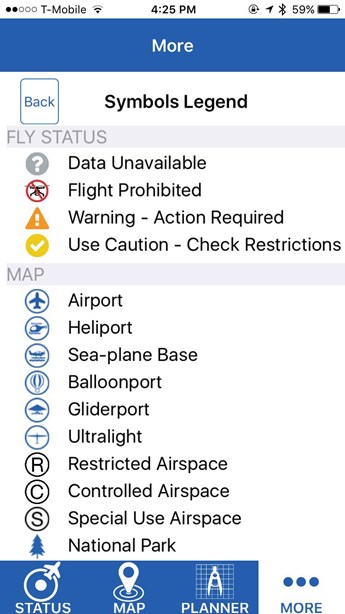 Important to note, there is no green status indicator. The FAA says they don't include a green status because it is the operator's responsibility to fly safely and responsible even if there are no restrictions in place.
Be safe flying!